With moms on the move as much as we are, it is important to have a First Aid kit and supplies with you in the car or diaper bag as well as at home. Being ready for any type of emergency can make a big difference to you and your child in a flash.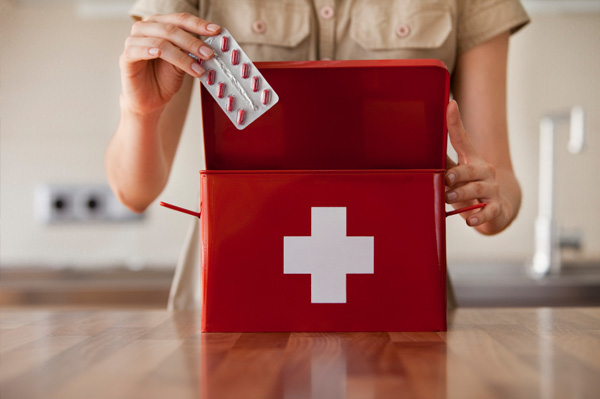 As a parent, much of our skills are learned through trial and error. One thing I learned with my kid is to never leave home without some Infant Tylenol or Suspension pain reliever of some sort. There was always a bottle in my bag as well as a dropper. I added a few more items along the way. Here are some things you should carry with you and keep at home too.
• First Aid Manual/CPR Instructions
• Baby thermometer
• Band-aids and assorted sterile gauze
• First aid tape
• Alcohol wipes
• Calamine Lotion or similar
• Antibiotic Ointment
• Scissors
• Tweezers
• Bulb Syringe
• Diaper wipes
• Extra receiving blankets
• Extra Canned or Powered Formula
• A Sterilized Bottle/Nipple
• A Bottled Water
• Hand Sanitizer
By having these items with you at all times, you can be assured that it will cover almost all of the issues you may run across with your child. All kids are different, so add what would help your child, of course, such as allergy or cold meds and similar items. After all, keeping your child comfortable will help you be relaxed and calm in the long run too.